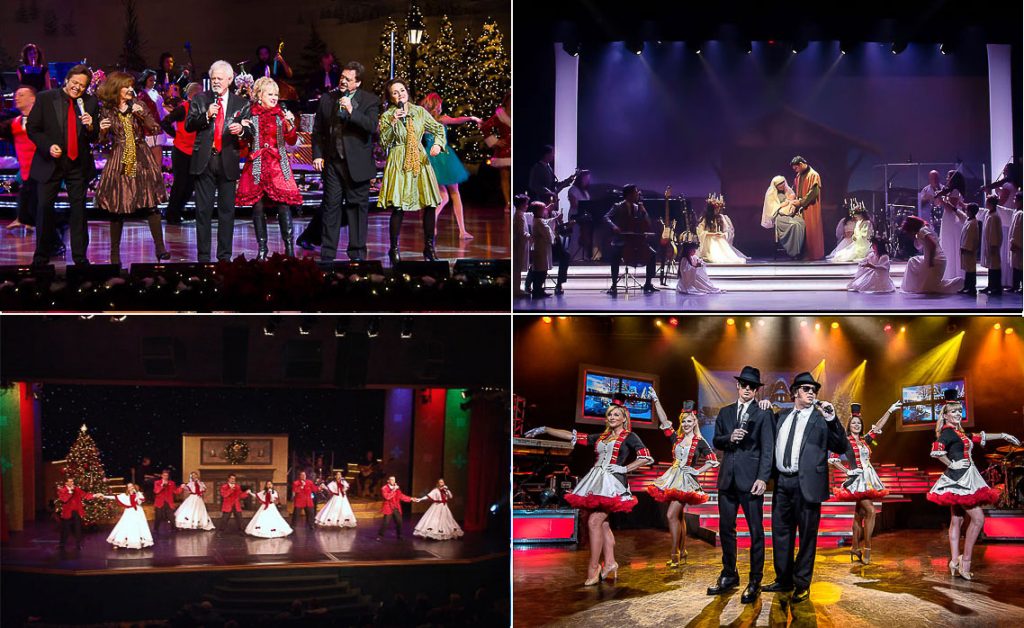 By: Gary J. Groman a.k.a. The Ole Seagull
Since its beginning over two decades ago, Ozark Mountain Christmas, has been a special part of Christmas to those of us living in the Ozarks. Running from the first week of November until December 31, it's a spectacular community wide celebration of the traditional American Christmas. Throughout, it's "lit up" by many exciting, inspirational, and entertaining events. Two of the "lights" lighting it up, Branson's Live Shows and Silver Dollar City's Old Time Christmas, shine brightest, distinguishing it from any other Christmas celebration in the world!
Branson is famous for the quality and variety of its live shows. During Ozark Mountain Christmas many of its most popular shows celebrate Christmas and the real "reason for the season." Typically, these shows are in one of two formats. The first is the "all Christmas" show. These include Andy Williams Christmas Extravaganza, Christmas Wonderland, Hughes Brothers Christmas Show, The Texas Tenors, Dixie Stampede, Sight and Sounds Miracle of Christmas, and others.
The second is a mixture of their regular season show and Christmas. Typically, about half of the show is the best of their regular season, and the other half, usually the second, is their Christmas show. This is the most common format and includes many of Branson's most popular shows such as Clay Cooper's Country Express, Duttons, Grand Jubilee, the Haygoods, Presleys' Country Jubilee, SIX, and others.
As with any general rule, there's always exceptions. Legends in Concert is a perfect example. Christmas is incorporated throughout the show. Normally, each tribute artist sings a set of three to five of their hits. For the Christmas show one number in each set is a "hit" Christmas song of the artist. In addition, Jeannie Horton, the General Manager for Branson's Legends in Concert said, "Our Finales are always great, but there's just something really special about this year's Christmas Finale. I just love it."
It's worth noting that many of Branson's most popular shows will close out their 2017 season, including their Christmas shows, by December 16. One of Branson's most popular shows, the Duttons, has their last Branson performance on December 6. Others with a last 2017 performance on or before December 16 include Presleys' Country Jubilee, Andy Williams Christmas Extravaganza, George Dyer, New Jersey Nights, and many more. Other popular shows such as Dixie Stampede, Clay Cooper's Country Express, Dublin Tenors and the Celtic Ladies, Grand Jubilee, Haygoods, Hughes Brothers Christmas Show, Legends in Concert, Million Dollar Quartet, and SIX, remain open longer. It's a good idea to check the individual show schedules for those remaining open after December 16, because of Christmas season scheduling.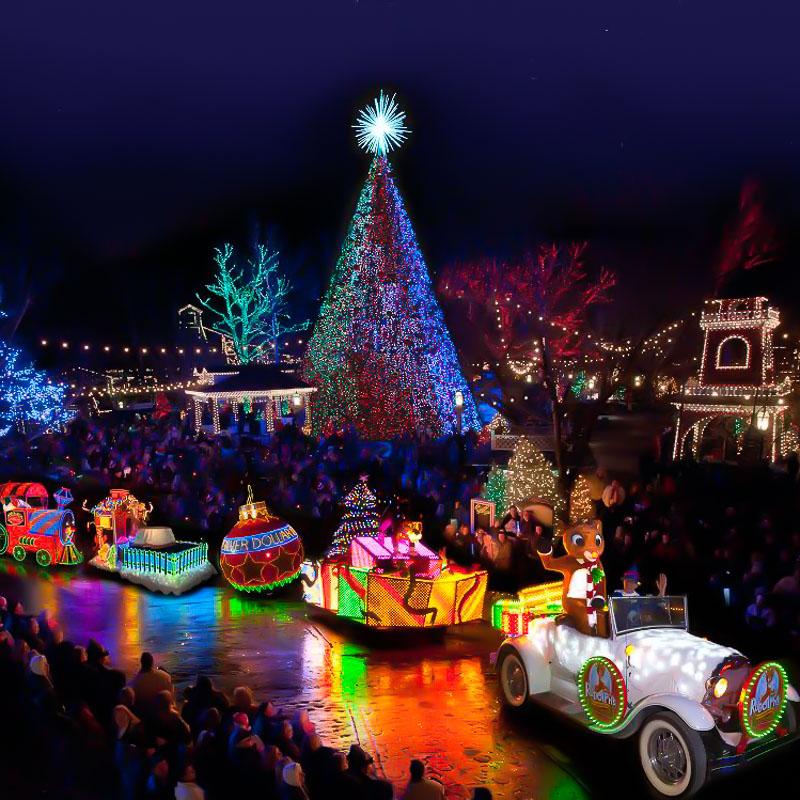 For over two decades, Silver Dollar City's Old Time Christmas Festival has been not only the centerpiece of Ozark Mountain Christmas, but one of America's top Christmas events. It features a glittering display of 6.5 million Christmas lights, including 1.5 million added just this year for its new light spectacular "Christmas in Midtown" throughout the park. The Festival has been recognized and featured nationally by USA Today, CNN Travel, The Travel Channel, Good Morning America and many others.
Although the park is filled with rides, shows, crafts, food and other activities, something special begins to happen each evening at dusk, in the Square on Main Street with the lighting of the 5-Story Special Effects Christmas Tree. It comes to life with its 350,000 colorful sparkling LED lights, choreographed to Christmas music, and making over 100 light changes per second and signals the beginning of Rudolph's Holly Jolly™ Christmas Light Parade. It's led by "the most famous reindeer of all" leading "nine musical, lighted floats, illuminated with 200,000 ultra-bright LED lights accompanied. "by 33 colorful costumed characters, including "Bumble" the Abominable Snow Monster, 14-foot moose characters, 12-foot tall elves and 10-foot candy canes, plus penguins, elves and a troupe of marching wooden soldiers."
The Festival also features two Broadway style musical productions, It's a Wonderful Life and A Dickens' Christmas Carol;" the tastes of the season, including a prime rib buffet and traditional favorites; and Tinker Junior's Toy Shop starring "TJ," a 12-foot tall Christmas tree that talks, sings and interacts with kids, accompanied by "with special appearances by lovable characters like Buddy the Elf and Jack in the Box," and much more.
All the activities, involved in Silver Dollar City's Old Time Christmas, are in addition to everything else the 1880's international award winning theme park offers daily. This includes, weather permitting, 30 rides and attractions; the park's 100 demonstrating craftsmen; and much more.