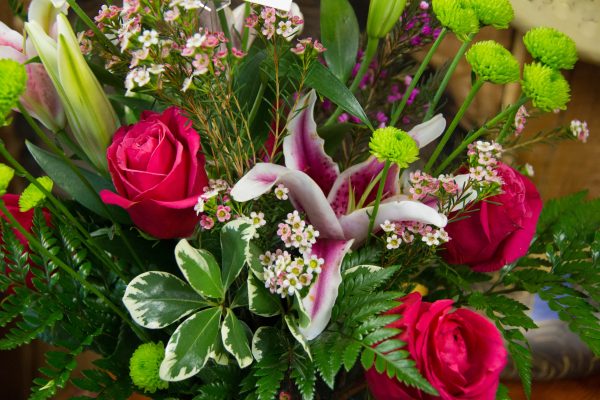 How important are Mothers? Without them natural life, as we know it, could not even begin. After that beginning, the course of most people's lives is dramatically influenced by their Mother. There are some, including an Ole Seagull, who believe that by age eight, or earlier, the mold of a person's future has been cast and, to a very large extent, Mother's form and shape that mold.
Abraham Lincoln perhaps summed up the way many people feel about their Mothers when he said, "All that I am or ever hope to be, I owe to my angel Mother." In designing His great universe and His plan for His human children, God had a lot of ways to bring new human life into the world. One of them could have been to have one of His Heavenly angels bring each new baby into the world. But, instead, He chose to use His "earthly angels," the women we honor on this Mother's Day, not only to bring His children into the world but to protect, nurture and prepare them for this world and the next.
In implementing His plan for our salvation God could have had His Son, Jesus brought down to earth on the shoulders of ten thousand angels. He chose, however, to have His Son brought into this world through the womb of His mother, Mary, and be protected, nurtured and prepared for His destiny by a Mother.
What a message God sent! He thought so much of Mothers that He trusted His plan for salvation and the Savior of the World, "that whoever believes in Him should not perish but have eternal life," to Motherhood.
God is love and the very word "Mother" inspires a special type of love. It does give a perspective as to why Rudyard Kipling might have written the words "God could not be everywhere and therefore he made mothers."
In earthly terms, perhaps Washington Irving said it best when he wrote, "A mother is the truest friend we have when trials heavy and sudden fall upon us; when adversity takes the place of prosperity; when friends who rejoice with us in our sunshine desert us; when trouble thickens around us, still will she cling to us, and endeavor by her kind precepts and counsels to dissipate the clouds of darkness, and cause peace to return to our hearts."
On this special day, we would take this opportunity to simply wish all Mothers a "Happy Mother's Day" and say, "Thank you!"