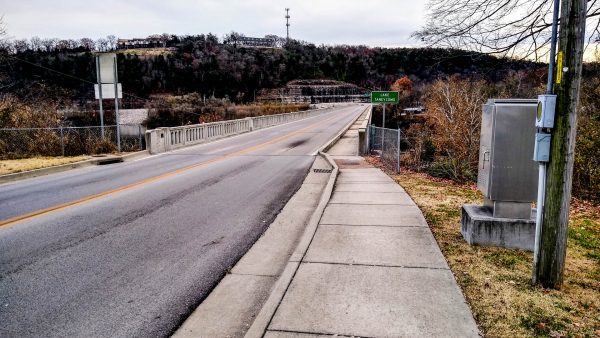 Drivers planning to travel north over the Lake Taneycomo Bridge on Missouri Route 76/Business 65 into Branson, between the hours of 8:00 a.m. and 4:00 p.m.on November 19, might want to plan to use the Branson Landing Bridge instead. In a recent press release, the Missouri Department of Transportation (MoDOT) said that the northbound lane would close during that time for "a routine safety inspection." The closure covers from the roundabout on the Hollister side to W. Hensley on the Branson side. The southbound land will remain open.
MoDOT urges drivers to find "alternate routes" and says that there will be no signed detours. Drivers can get back on Missouri Route 76/Business 65 by taking the first left after coming off the Branson Landing Bridge (E. Long Street), at the stoplight, traveling two blocks west, and turning right on to Missouri Route 76/Business 65 (Veteran's Boulevard.)
Weather or scheduling issues could impact the work schedule. Call MoDOT in Springfield at 417-895-7600 or visit www.modot.org/southwest for additional information.