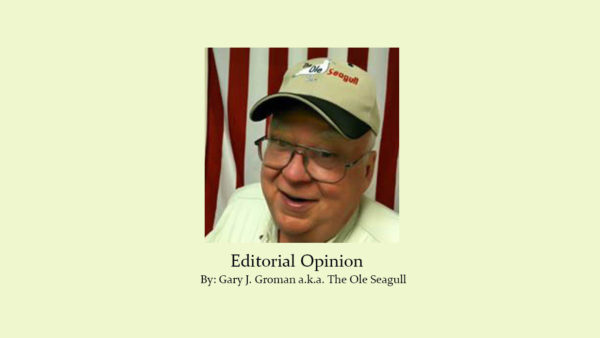 Most tourists originally come to Branson with the expectation of having fun and creating unforgettable memories by experiencing everything they believe Branson is family entertainment, shows, attractions, shopping, lakes, and natural beauty, a slice of Americana, and more. An Ole Seagull believes that as important as the "things" that Branson offers are to fulfilling our guest's expectations, what will bring them back to Branson, again and again, is that unique Branson spirit and the way they are treated while doing those "things" as our guests.
Many years ago, Branson developed a document called the "Branson Promise. It does two things. It provides our visitors with an expectation transcending "things" and "activities" and reminds those of us who have the duty and privilege of interacting with our guests what it is that makes Branson so unique. The following are 11 things we told our prospective guests that "We Believe:"
1. A vacation is not an escape from reality but a connection to what is real, you, your family, laughter, music, pure fun, and doing the things you really want to do, together
2. You deserve to take a break from your regular life while preserving the security and comfort that comes from feeling' right at home.'
3. The best experiences are live and personal. They affect you – and you affect them. The most memorable experiences have always been personal and unique, spontaneous and unexpected – not planned or manufactured.
4. In families, and that vacations can belong to everybody in the family.
5. In our American values and celebrate them every day, respect for God, the individual, patriotism, faith, hope, optimism, family, courage, generosity, and opportunity for all.
6. We believe in the home.
7. That new people aren't strangers, just friends who haven't visited.
8. That every guest can be a part of our Branson family. From headline performers to the folks who sell the tickets, we invite you to become part of the fun we create every day as the families who built this community.
9. That world-class entertainment doesn't need to cost a world-class fortune!
10 That money is hard-earned, and we respect the work that sits behind every dollar spent by our guests. We still think it's possible to be surprised about how much money can buy, especially in Branson.
11. In Branson, Missouri, nestled in the lakeside beauty of the Ozark Mountains."
An Ole Seagull would suggest, especially amid these trying times, that Branson's future depends on more than effective marketing and providing our guests with fresh new things and activities to do. It's also dependent on the ability to give those guests an experience that incorporates the fulfillment of those "beliefs."
His prayer would be that through a smile, extended courtesy, patience, graciousness, and giving what is expected "and then some" that these "beliefs" would become an integral part of ensuring that every Branson visitor has a special, memorable, fun-filled, and wonderful experience that will bring them back to Branson again and again.