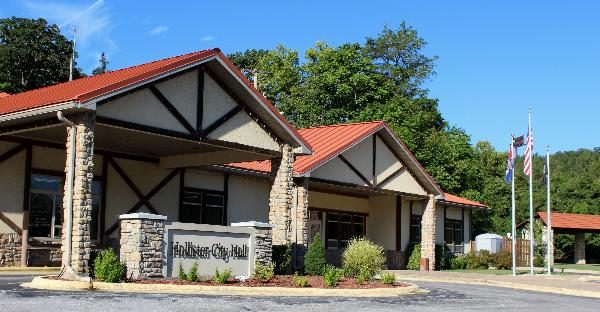 Hollister voters re-elected two incumbent alderman and passed a two percent use tax in the Municipal General Election held on Tuesday, Apr. 2. Incumbent Aldermen, Ward I's Lamar Patton and Ward II's David Willard, both running unopposed, were re-elected.
The voters also passed a 2% Use Tax. Of the 161 votes cast on the "Question" 56.52% voted "Yes" and 43.48% voted "No."
The Use Tax is not a new tax or increase in an existing tax. In an interview prior to the vote, Rick Ziegenfuss, Hollister's City Administrator, said that the Use Tax only applies to those items, subject to Hollister's sales tax, purchased out of state and for which no Hollister sales tax has been paid. "On any given purchase you pay either the 2% Sales Tax or the 2% Use Tax, but not both," he added.
He also pointed out that, according to the records of the Missouri Department of Revenue, Hollister has lost over $313,751.00 in Use Tax revenues, over the last five years, that it could have received if it had a Use Tax in effect. The "City of Hollister's Voter Use Tax Information Sheet," used to educate Hollister's voters relative to the Use Tax, listed just a few of the things those revenues could have been used for. These include items such as the salaries of two additional police officers over that five year period, or an additional 30 blocks of asphalt overlay for city streets, or 100 city blocks of sidewalks, or the resources for the Parks Department to add new outdoor furniture, equipment, and restrooms to city parks.
It also pointed out that there's an important condition that must happen before the state will collect and remit Use Tax proceeds to Hollister or any other local taxing jurisdiction. The voters of each separate taxing jurisdiction, must approve the imposition of a Use Tax. With its approval of the Use Tax in the Apr. 2 election, Hollister has met that condition.
On Apr 5, Zigenfuss said, "I want to thank the voters of Hollister for passage of the "Use Tax"… The true strength of our community is found in our partners and stakeholders. With the efforts of this team, the City of Hollister joins 150+ other Cities who have passed the Use Tax, demonstrating their support of local businesses and posturing themselves to succeed into the 21st Century…"
The state of Missouri will collect the Use Tax from out of State vendors for itself and those taxing jurisdictions who have enacted a Use Tax, including Hollister. It then remits the Use Tax proceeds to the local taxing jurisdictions.