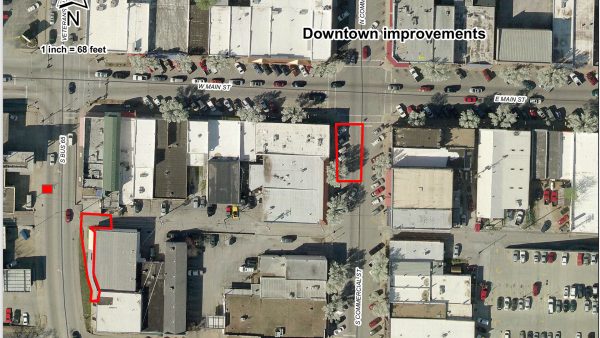 By: Melody Pettitt, Communications Manager for the City of Branson
The Public Works Department will close south-bound Commercial Street, south of Main Street starting Monday, February 25, 2019, for storm drain repairs. It will remain closed until the repairs at the southwest corner of Main and Commercial are complete, which is estimated between four and five days. North-bound traffic will not be affected by this closure and will remain open throughout the process.
Drivers and pedestrians are asked to slow down and to be mindful while in the work zone. Pedestrian are asked to use all designated walkways that are provided to navigate the work zone and the sounding area.
Also starting Monday, February 25, 2019, a section of sidewalk that is adjacent to Business 65 will be reduced in width while crews install a new storm drain under the sidewalk. This section of sidewalk is located to the north of East Pacific Street and continues north to the Fudge Shop. Crews will temporarily close the Fudge Shop alley between Business 65 and Commercial Street during the construction progress to allow crew members to move material in and out of the construction area.
Pedestrians are urged to use all designated walking paths through the construction area.