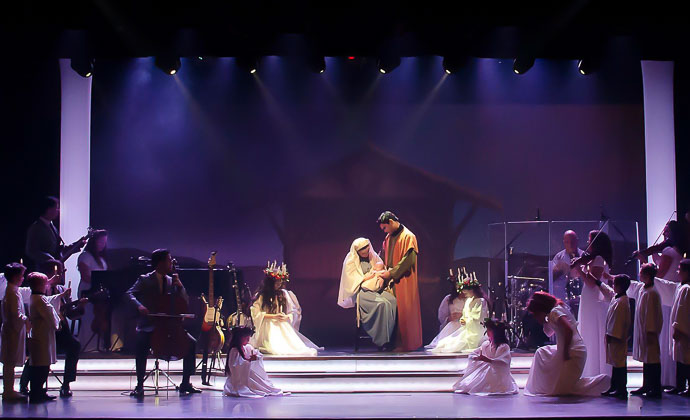 There's always fun and excitement in Branson. Sometimes more than others, but regardless of the weather or time of the year, it's hard to imagine a place, anywhere near its size or centralized location, that offers a more awesome choice of live entertainment, natural beauty, shopping and activities than Branson, Missouri.
"Branson Happenings" focuses on what's happening during a specific week in Branson. It typically features a list of Branson's great live shows performing during the week, a Featured "Show" and "Event" of the Week, along with a list of the major "happenings" taking place during the week.
Branson Shows: These Branson Shows will be performing during the week.
Featured Show of the Week: The Duttons present a Christmas show filled with the fun, excitement, and spirit they are known for. It's their personal Christmas greeting from their family to yours. A not to miss show that will fill your heart with the Christmas spirit. It should be noted that the last day to see the Duttons in Branson in 2017 is December 6.
Featured Event of the Week: With over 6.5 million sparkling Christmas lights, shows, rides, and demonstrating craftsmen, Silver Dollar City's Old Time Christmas is perennially recognized as one of the Nation's top Christmas Festivals.
Touring Star's Limited Engagements*
Daniel O'Donnell Through Nov. 18
Hallmark Presents Maxine's Christmas Carol
Oak Ridge Boys Nov 14-16*
Neal McCoy Nov 15-16*
The Urban Cowboy Reunion Nov 13,14, 19
Lee Greenwood Nov 15
Johnny Mathis with Gary Mule Deer Nov 17-18
Other Special Events*
"Flames of Freedom' Play:" 14 & 16 only
Trail of Lights
Branson Landing's Winter Wonderlanding!
Titanic Museum Christmas Tribute
Santa at Branson Landing
Branson's Festival of Trees
Showboat Branson Belle – Santa's Pancakes & PJs Cruise
Visit Santa at Bass Pro
Silver Dollar City's Old Time Christmas
Gingerbread Houses on Display at Chateau
Christopher Radko at The Grand Village

* Although the listed event is scheduled during the week, use the link to get specifics.