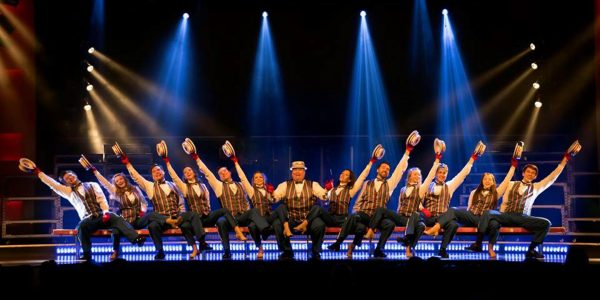 With the recent winter weather it's kind of hard to imagine that spring is just a couple of weeks away, but it is. What better way to shake those "winter blues" than to take a "break" in Branson.
For many families it will be a "needed break" from their daily routines. For others it may be a "spring break" from college or school. Regardless of what the break is "from" however, if it's in Branson, it's going to be "to" fun, excitement, entertainment, and adventure.
With all its amazing live shows, attractions, natural beauty, lakes, shopping and other activities, it's hard, especially for first time visitors, to decide what to do. Here's a list of four things that, either individually or in combination, will help create amazing memories of an great spring break in Branson:
1. Experience Branson's Amazing Live Shows: Along with the natural beauty blooming throughout the Ozarks, Branson's 2019 Show Schedule starts into full bloom. Branson offers a number, variety, and quality of lives shows unrivaled by any other tourist destination anywhere near its size. From Branson's first show on its famed "Branson Strip," Presleys' Country Jubilee, celebrating its 52nd consecutive year of entertaining Branson visitors, to the Grand Jubilee, The Hughes Music Show, Amazing Pets, the biblical spectacular Samson, The Haygoods, Clay Cooper's Country Express, Dolly Parton's Stampede, or dozens more, there's a show just right for everyone.
2. Enjoy Branson's Attractions: Taking a "voyage aboard" the Titanic Museum Attraction; an adventure on the Shepherd of the Hills Zipline Canopy Tour; a nostalgic visit to the World's Largest Toy Mueum Complex; seeing the big cats of the National Tiger Sanctuary; a thrilling ride on the Runaway Mountain Coaster are just a few of the dozens of Branson Attractions to enjoy. And that's not including great golfing, bass and trout fishing, hiking; boating; or anyone of dozens of other attractions and activities that Branson has to offer.
3.Visit Silver Dollar City: In terms of the excitement, fun, and adventure Branson has to offer, Silver Dollar City, Branson's international award winning 1880s styled theme park is hard to beat. Whether it's riding one of its over 40 exciting rides, including its world class coasters such as the world's fastest, steepest, and tallest complete-circuit spinning roller coaster, "Time Traveler," "Outlaw Run®," or its iconic WildFire®; watching dozens of practicing crafters demonstrate their crafts; going hundreds of feet beneath the ground on a guided tour of Branson's original attraction, "Marvel Cave;" experiencing one of its shows or many other activities, a day at Silver Dollar City will be filled with "Memories Worth Repeating."
4. See the Natural Beauty of the Ozarks: No matter where you are in Branson, the beauty of the Ozark Mountains is at every turn. Never is this more true than during spring as the hills awaken to the promise, beauty, and freshness of another year. Whether seen from the deck of the river boat replica Lake Queen on Lake Taneycomo, cruising aboard the Showboat Branson Belle on Table Rock Lake, the top of one of Silver Dollar City's roller coasters, or just driving around Branson, you will be immersed in a beautiful one of a kind show produced by "Mother Nature."
Of course, all the shows attractions, shopping, and other things to see and do are available in Branson throughout the season. However, there's something special about the freshness of spring, not only in terms of the Ozark's natural beauty, but the new season with the changes that keep Branson a fresh, vibrant, and exciting vacation destination.