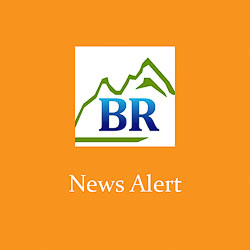 BRANSON, Mo – The Branson Public Works Department is encouraging motorists to be aware of a temporary lane closure on Branson Landing Boulevard starting Wednesday, November 28, 2018.
Bass Pro Shops has obtained a permit from the City of Branson to close one lane of traffic on Branson Landing Boulevard to accommodate a large crane to repair the flag and flagpole in front of their building. Signage and traffic cones will be placed in the northbound lane of Branson Landing Boulevard on Wednesday, November 28 between the hours of 9:00 a.m. through 11:00 a.m. to meet traffic safety standards during the installation.
Motorists traveling on Branson Landing Boulevard are encouraged to be aware of signage and work crews in the Work Zone and use alternate routes or expect delays if traveling in this area.