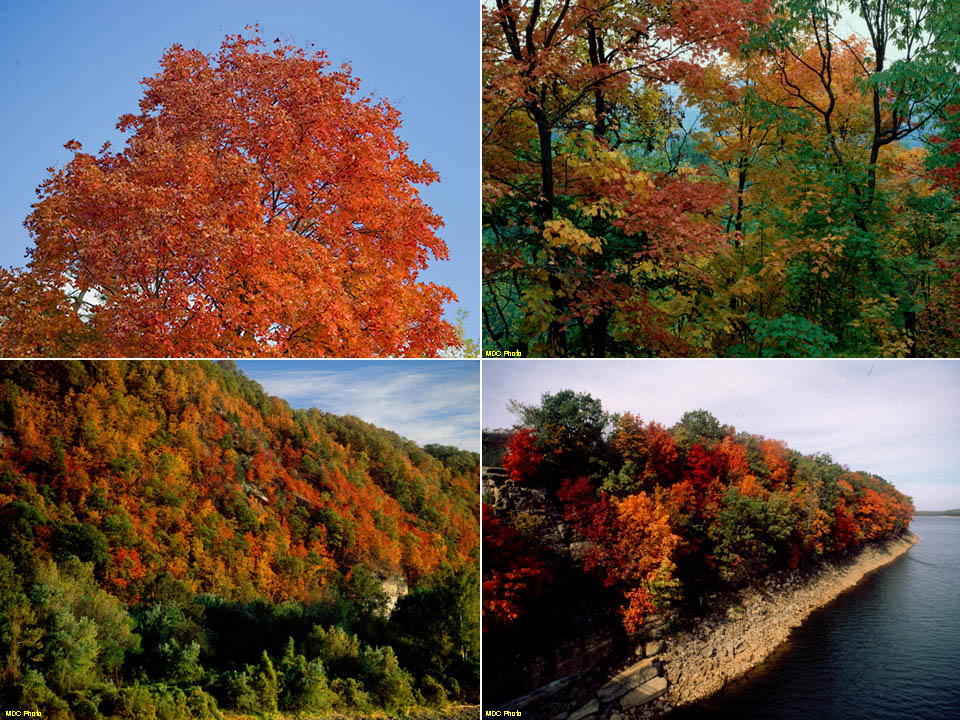 With summer not yet over it might seem a little premature to be thinking about Branson's Fall Foliage Season, but it will be here before we know it. Greg Cassell, Research Forester, with the Missouri Department of Conservation said that, although things depend on the weather, there should be lots of beautiful foliage in and around Branson for people to enjoy this year.
Here's Cassell's responses to some of the most common questions people ask about Branson's Fall Foliage Season:
1. When does it start? Depending on the weather, about the middle to end of September.
2. When does it peak? A lot depends on the weather, but typically during the last two week of October or the first week of November.
3. What do you think the 2017 Fall Foliage Season will be like in Branson? With the weather and moisture, we have had all summer, up to now, things are setting up for a wonderful Fall Foliage season.
4. What could spoil it? A long period of very hot and dry weather.
5. Do all the tree varieties change color at about the same time? No. The Sassafras, and Sumac start if off. They are followed by the Black Gum, Bittersweet, and Dogwood with the Ashes, Hickories, Oaks, and Maples turning last.
6. What triggers the color change? Warm sunny days followed by cool nights.
"Where's the best place to view the fall foliage?" is another question that's commonly asked. Branson's location in the middle of the beautiful Ozark Mountains makes the answer to that easy, "Wherever you are!" From scenic panoramic views to the magnificent beauty of a single tree up close, there's beautiful foliage at just about every turn.
"Scenic Overlooks" provide panoramic view of the foliage and are easily reachable from the Branson Strip. These include the Overlooks on Taney County Route 165, about a mile south of its intersection with State Route 265; the Table Rock Dam Overlook, located on the south end of Table Rock Dam across the road from the Dewey Short Visitors Center; and the Henning Conservation Area Overlook located about a mile west of the junction of State Route 76 and State Route 376. The Point Lookout scenic overview is located on the campus of the College of the Ozarks on top of a bluff overlooking Lake Taneycomo. It has a unique and breathtaking view of Branson's fall foliage surrounding Lake Taneycomo.
Cassell said the "Ozark Mountain Highroad," State Route 465, is an excellent way to see the Ozarks' fall foliage. Another is on a sightseeing cruise on Lake Taneycomo aboard Main Street Lake Cruises Lake Queen. The spectacular views of Ozark vistas, bluffs, wild life, and birds, are amazing anytime. They are something that most of the visitors coming to Branson each year never get to see. Add the magnificent colors of the fall foliage and the result is a spectacle that most will never forget!
* Photos in composite courtesy Missouri Department of Conservation