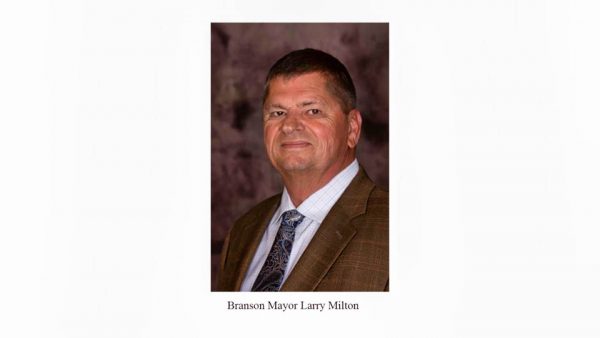 April 23, 2021
Hello Friends,
I am happy to let you know that your new Board of Aldermen is up and running! Our city email accounts are active, along with our individual phone numbers. These can be found on the City's website. Please reach out to us often with your recommendations, issues, and concerns. Your concerns are our concerns.
We have a regularly scheduled Board of Aldermen meeting in City Hall at 6:00 p.m. on Tuesday, April 27, 2021. While you voted for the Aldermen to vote on your behalf regarding city issues, it is important for you to stay engaged to help us stay on track, the track YOU want us to stay on, and participating in city meetings is a key element. The Council Chamber in City Hall has 133 seats and we would like to see them filled every meeting!
Items of Interest regarding this coming meeting are as follows: Final reading of Bill 5980 annexation of property at 1487 North State Highway, First reading of Bill 5963 annexation of 1800 Shepherd of the Hills Expressway, First reading of Bill 5982 zoning change for 121 Lenhart Lane, and a presentation from the Branson Chamber of Commerce regarding first quarter 2021 activity. While the final reading of Bill 5972 amending chapter 14 of our code regarding animals (Pet Ordinance) is on the agenda, which was postponed from March 23, 2021, to the regular Board of Aldermen meeting on April 27th. We have not scheduled the public comments from the community yet and I am confident the Board will postpone this Bill again to give us more time to hear from residents on this issue prior to voting on this. I encourage you to look at the full agenda on the city's website.
I had the chance this past week to participate in the Branson/Lakes Area Chamber of Commerce Joint Legislative Affairs Committee Meeting. This is a group of elected individuals and professional staffers at the state, county, city, and district level that meet to discuss legislative issues. In case you were not aware, the top three legislative priorities of the group for 2021 are: passage of legislation that would remove the ticket reseller loophole from tourism tax; passage of an internet sales tax for all online sales set at the sales tax rate at the location of the customer; and establishment of a statutory framework for bond and bail for repeat and violent offenders.
I would like to encourage everyone to keep up with the Events Calendar on the Chamber of Commerce website. This is a great tool to help you understand activities occurring with our local businesses.
Interesting Factoid of the Week: The "Branson/Lakes Area Tourism Community Enhancement District" or TCED Board of Directors is one of the stakeholders/partners with the City of Branson. The TCED is a special district that promotes tourism in the area across city and county lines to include Branson, Indian Point, and the Silver Dollar City Area. To learn more about the TCED, check out the TCED website and the Missouri Department of Revenue websites. That's it for this week, I look forward to hearing your questions and concerns before Tuesday's meeting!
For the People,
Mayor Larry Milton