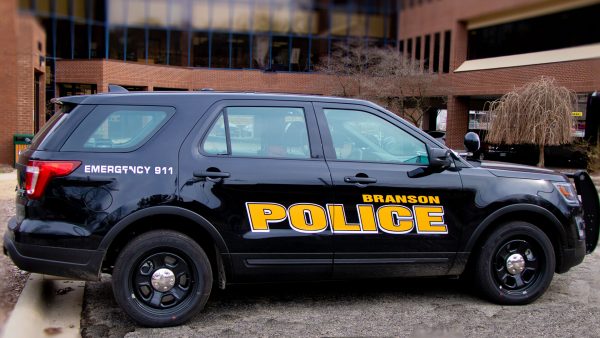 Since 1930, the FBI, through what is currently known as the Uniform Crime Reporting Program (UCRP), has been collecting, analyzing, and reporting crime data from all across the United States. It reports that data, in a uniform format, in its "Uniform Crime Report"(UCR). Just about anyone seeking information on crime statistics in America uses the UCR. Many states and communities consider it as their "report card" on crime.
Branson UCR Shows 14% Dip in Crimer Rate
According to information from Melody Pettitt, Communications Manager for the City of Branson, Branson's UCR for 2018 shows an overall decrease in its Crime Rate of 14% in comparison to 2017. This includes a 10% decrease in Rape, down to 9 from 10 in 2017; a 50% decrease in Attempted Rape, down to 1 from 2 in 2017; 33% decrease in Robbery, down to 10 from 15 in 2017; a 31% decrease in Burglary, down to 129 from 187 in 2017; and a 14% decrease in Stealing, down to 999 from 1,161 in 2017. It also reports that there were no Homicides or Manslaughters in Branson during either 2017 or 2018.
The UCR shows a 2% increase in Vehicle Thefts, up to 96 from 94 in 2017; a 25% increase in Arson, up to 4 from 3 in 2017; and a 20% increase in Felony Assault, up to 65 from 54 in 2017. Pettit says that the increase in the Felony Assault figures is due to a Missouri law changing the reporting criteria for Felony Assaults in the middle of 2018. It now includes behaviors not previously in this category.
UCR in Perspective
To help put those figures in perspective, 2017 estimates from the US Census Bureau, shows Branson's population at 11,467. This makes it, from a population perspective, the 70th largest city in Missouri.
Being a major tourist destination however, those figures are the bare minimum of the law enforcement challenges Branson Police Officers face on a daily basis. The Branson Lakes Area CVB estimates that Branson had 8,825,000 visitors during 2017 and will be close to that for 2018. On average that's about 169,700 visitors per week. However, that goes up drastically, to 250,000 to over 300,000, during the peak weeks of the summer and Christmas seasons.
Branson Police Chief Encouraged by UCR
"I'm encouraged by these crime reductions. It's a team effort that has taken hard work from both professional staff and officers," said Branson Police Chief Jeff Matthews. "Reducing crime is one of our primary duties. Last November, I introduced our new motto — 'Service, Integrity, Accountability.'
"Our employees are focused on Community Policing and continually impress me with their compassion, dedication and professionalism. Every day I see our employees going above and beyond to do just a little bit extra for our community. I'm proud of the men and woman of the Branson Police Department, they do a great job," he continued.
Pettitt's information said that "while the latest numbers from the UCR are encouraging, it's important for the community to understand that crime increases and decreases over time. The Branson Police Department always tracks the crime and assigns personnel accordingly.
Each Statistic Represents a Victim
"Each crime statistic represents a victim. The Branson Police Department is committed to serving each crime victim and will thoroughly investigate every offense and work with the Prosecuting Attorney to ensure justice is served.
"The Branson Police Department is committed to working with neighborhoods and business partners to seek sustainable solutions to issues impacting their quality of life making Branson a great place to live, work and play."