By: Sawyer Nichols, College of the Ozarks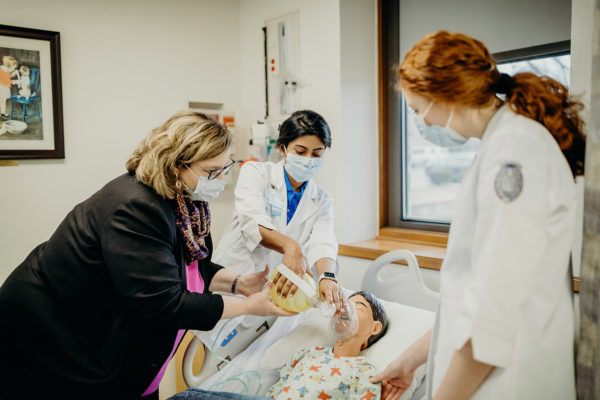 The Armstrong McDonald School of Nursing (AMSON) at College of the Ozarks recently ranked as a Top Five nursing program in Missouri by RegisteredNursing.org.
In February 2021, RegisteredNursing.org released their fifth annual RN Programs Rankings – 2021 Edition, placing College of the Ozarks as one of the top nursing programs in Missouri. Initiated in 2017, the ranking system categorizes the nation's college nursing programs based on the results of The National Council Licensure Examination (NCLEX-RN exam), a post-graduation screening test which ensures nursing graduates are prepared for an entry-level nursing position. The ranking considers additional program features such as tuition cost, average program length, geographical coverage, and other measurable factors.
Despite a global pandemic, the College of the Ozarks nursing graduates of 2020 scored a first-time pass rate of 100 percent, exceeding the national average of 83.73 percent. Throughout the summer of 2020, nursing faculty provided the seniors with exceptional preparation by meeting with each student virtually to develop study methods.
"We are very proud of our students," said Janice Williams, nursing program director. "For three years running, we've had very high pass rates on the NCLEX-RN exam."
Williams expressed her appreciation for her team's dedication to the students throughout quarantine.
"During April, as students were preparing to graduate, faculty spent time weekly, one-on-one on a virtual platform, with each of the 20 students to coach them through an individual study plan," Williams said.
For additional information about the College of the Ozarks nursing program, visit https://www.cofo.edu/Nursing